Completely new Yacht Pool concept from Yachtbeach. For wonderful pool days behind your yacht.
Created for unscrupulous swimming in the sea and to enjoy wonderful pool days behind your yacht. Bath in the sea without being disturbed by unpleasant encounters like jellyfish and other sea creatures or marine particles. Thanks to the fine-meshed PVC inner protection net, you are perfectly protected.
Yachtbeach Classic Pool 4x4m w. 25cm Tube – Exclusive Yacht Pool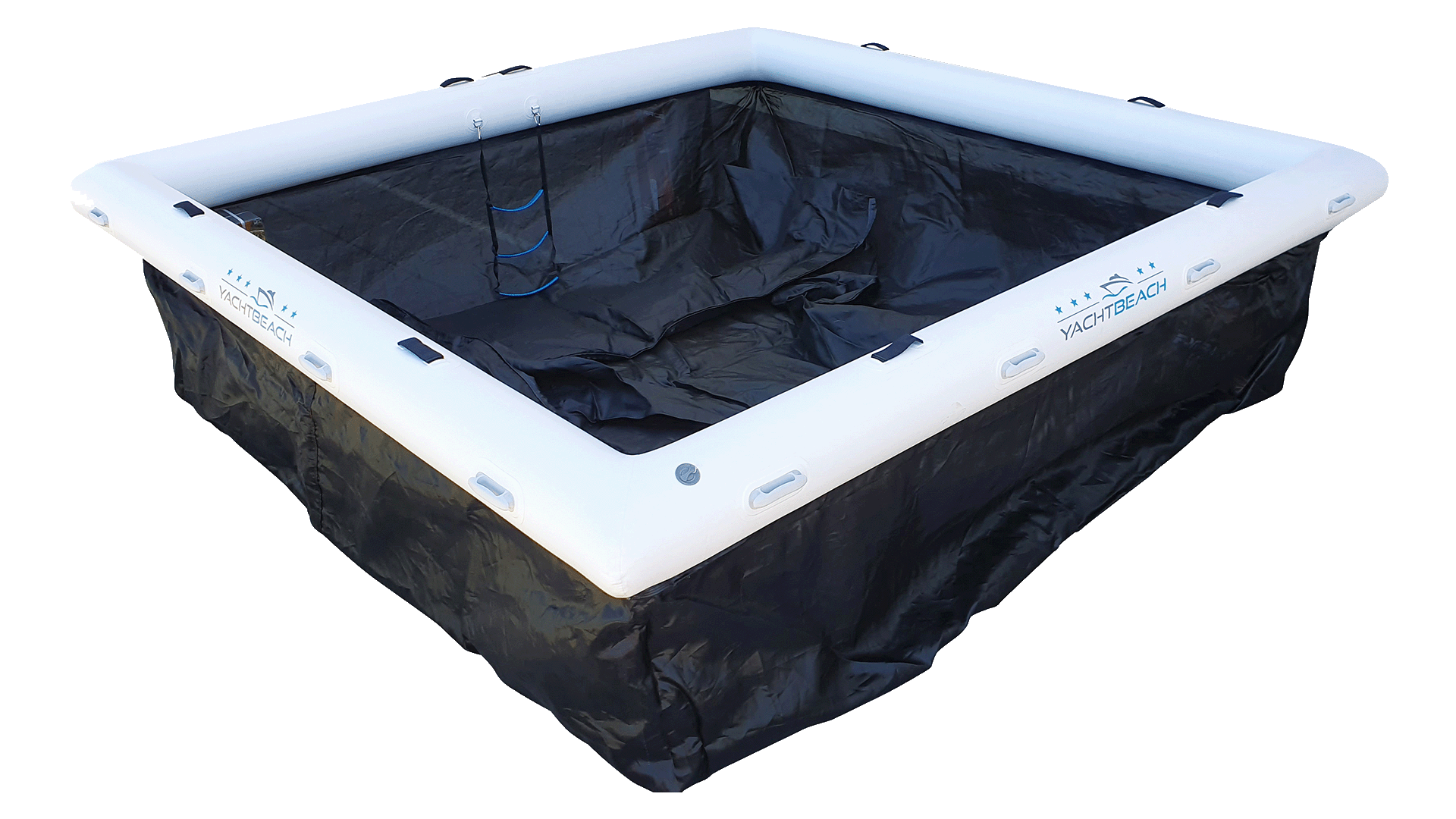 We won't let you down, if you need support there are different ways. You can contact our sales agent, request local support by Dealer or Service Partner or buy direct.
You may have also interest in