In the premium segment Yachtbeach launches the brand new luxury Jet Ski Dock Single with the dimensions 2.05mx 2.05m. On the Jet Ski Dock can be comfortably parked a large jet ski with its remaining water sports equipment. The teak-look foam surface made of hardened EVA is an eye-catcher itself and invites you to swim or lounge around. Remarkably, you can easily combine the Yachtbeach Jet Ski Dock with all other current Yachtbeach products, allowing for a variety of combinations.
Suitable for most jet skis on the market.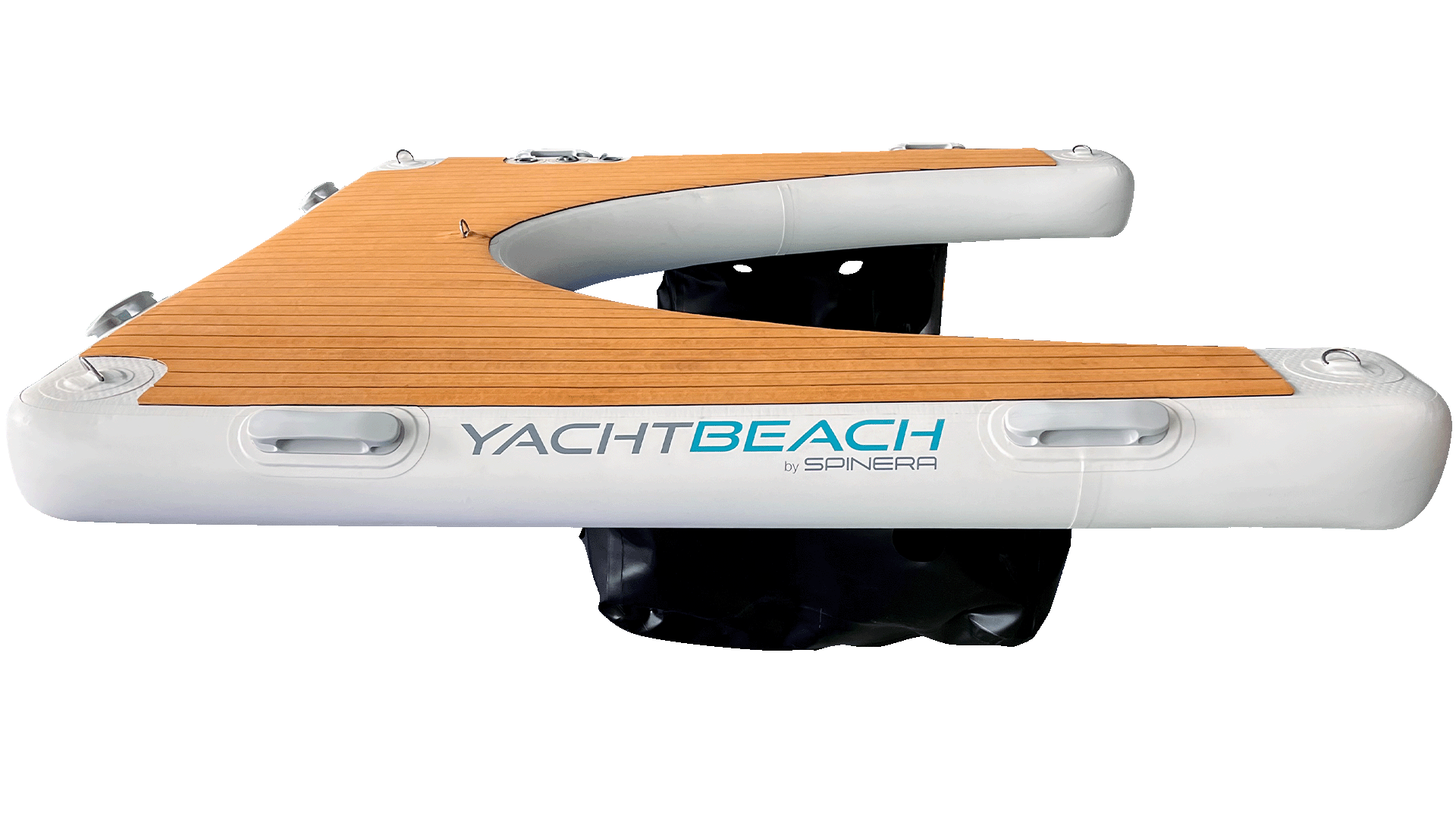 We won't let you down, if you need support there are different ways. You can contact our sales agent, request local support by Dealer or Service Partner or buy direct.
Your Classic Floating Beach
YACHTBEACH Classic 3.0 is the perfect starter for your private yacht beach area. Made of high-quality drop stitch material enlarge you living space on your boat or yacht in just a few moments.
With the 3.0 Platform u create your perfect spot for Jet Ski, Dinghy, Seabob, SUP or Party. Modular Connectivity with the 10-point YACHTBEACH Handle Connection System.
U can build in several configurations like the
L-Shape
T-Shape
H-Shape
and more are possible. easily build your ideal docking station for all your fun toys like your Jet Ski, dinghy, Seabob,
SUP, and much more, or create your favorite setup for your workout, relaxation and party zone.
The 3.0 Platform is the easiest way to create your private spot.
You may have also interest in