In the premium segment, Yachtbeach launches the brand new luxury Jet Ski Dock. Easily park up to 2 large jet skis with their remaining watersport equipment on the Jet Ski Dock. The teak-optic foam surface made of hardened EVA is an eye-catcher itself and invites you to take a bath or lounge for a little while. It is noteworthy that you can easily combine the Yachtbeach Jet Ski Dock with all common Yachtbeach 4.1 & 3.0 & 2.05 platforms and make a variety of combinations possible.
The Jet Ski Dock has longer divided arms that the jet skis can not collide and be better protected. The divided arms are each 200cm long and 55cm wide – the middle department arm has a width of 40cm.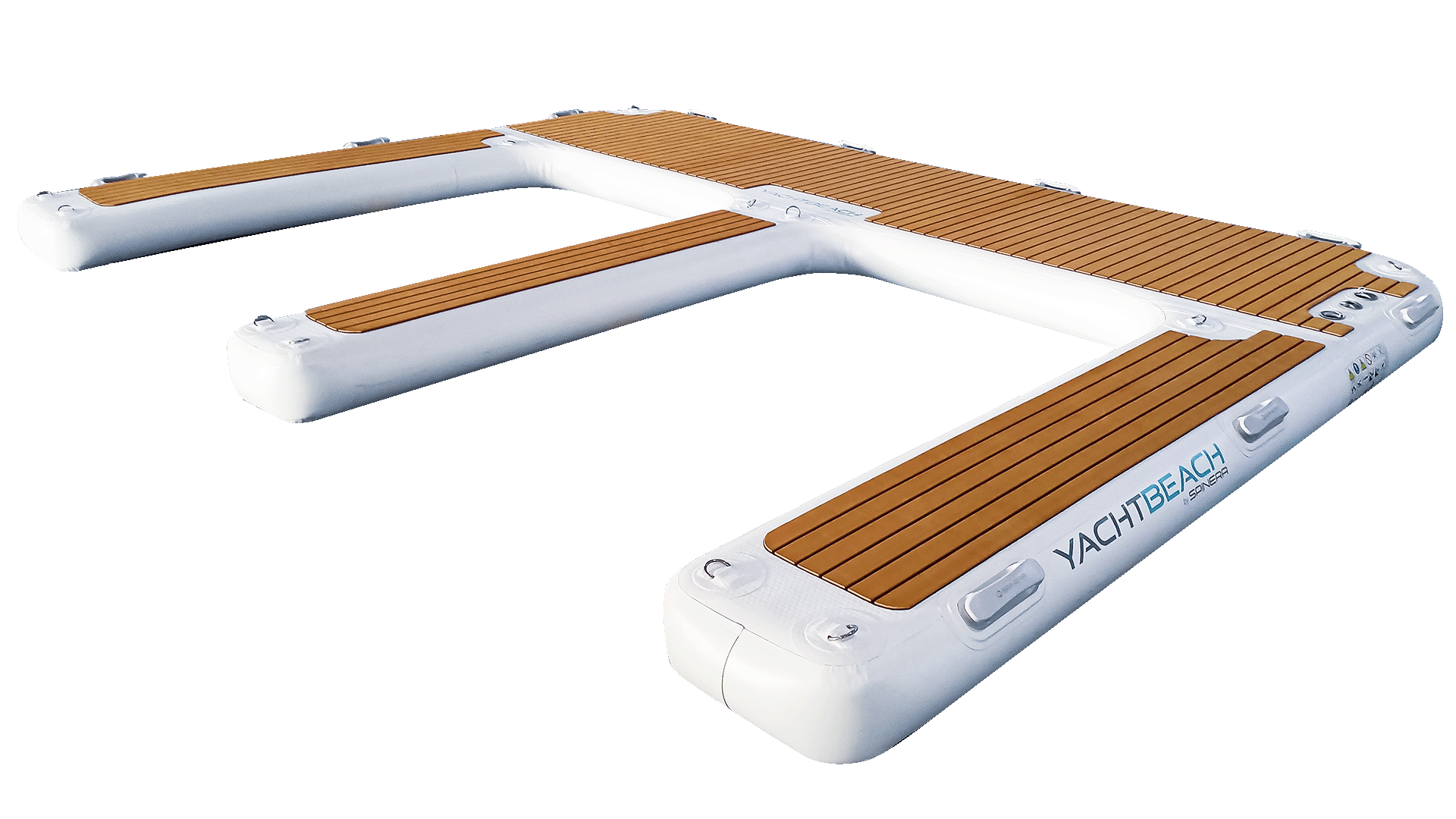 We won't let you down, if you need support there are different ways. You can contact our sales agent, request local support by Dealer or Service Partner or buy direct.
You may have also interest in