Enjoy a carefree time behind your yacht with your loved ones. On the new Luxury Pool by Yachtbeach, you have enough space for bathing and swimming as well as an integrated bathing area that invites you to sunbath. You lie extremely gently and comfortably on the pleasant foam top surface. The teak look is a real eye-catcher. It is noteworthy that the Luxury Pool can be easily combined with all other Yachtbeach platforms and docks.
Made for safe swimming in the sea and to enjoy wonderful pool days behind your yacht. Bath in the sea without being disturbed by unpleasant encounters with jellyfish and other sea creatures or floating sea particles. Thanks to the fine-mesh PVC inner protection net, you are perfectly protected from this.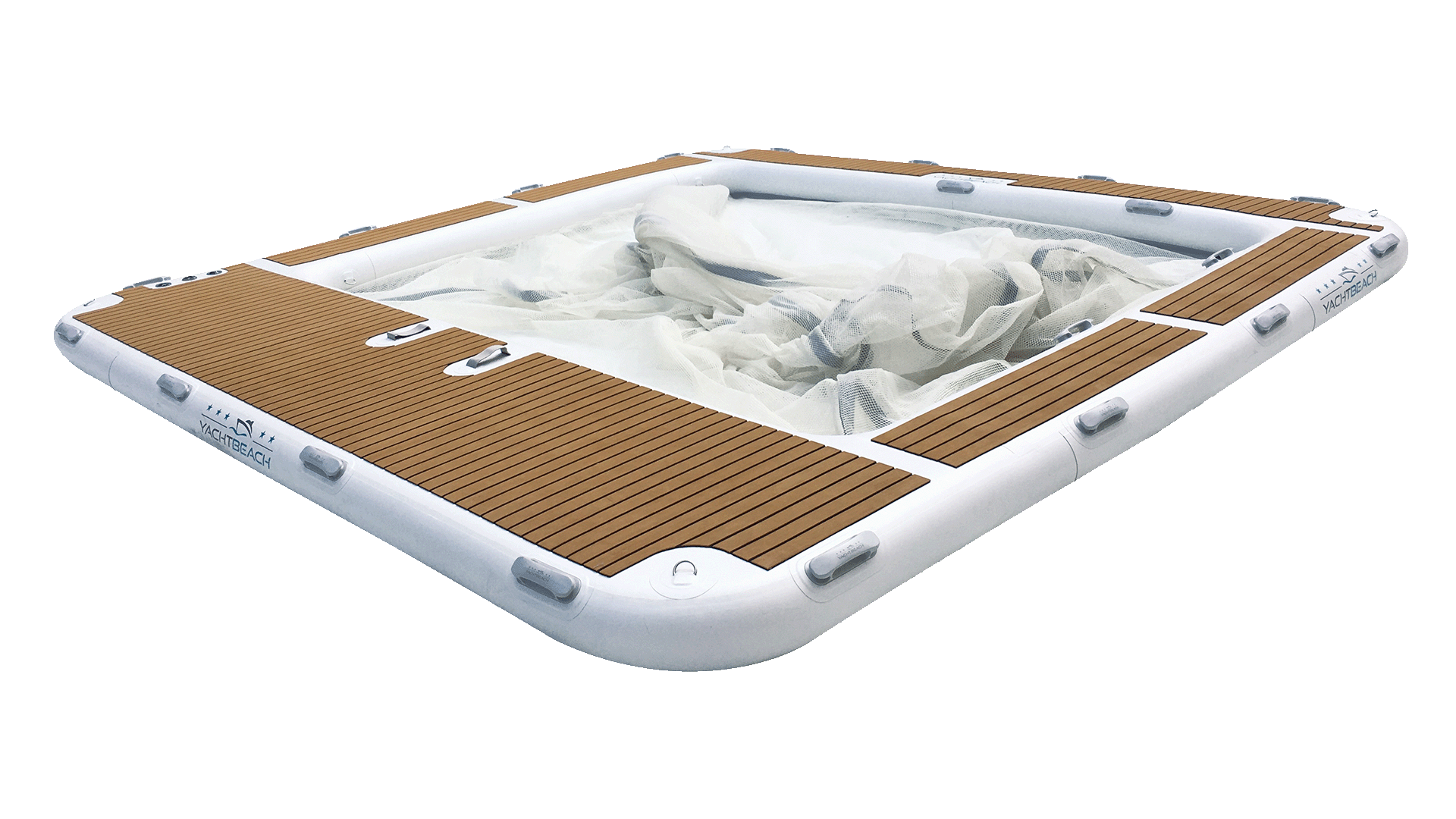 We won't let you down, if you need support there are different ways. You can contact our sales agent, request local support by Dealer or Service Partner or buy direct.
You may have also interest in