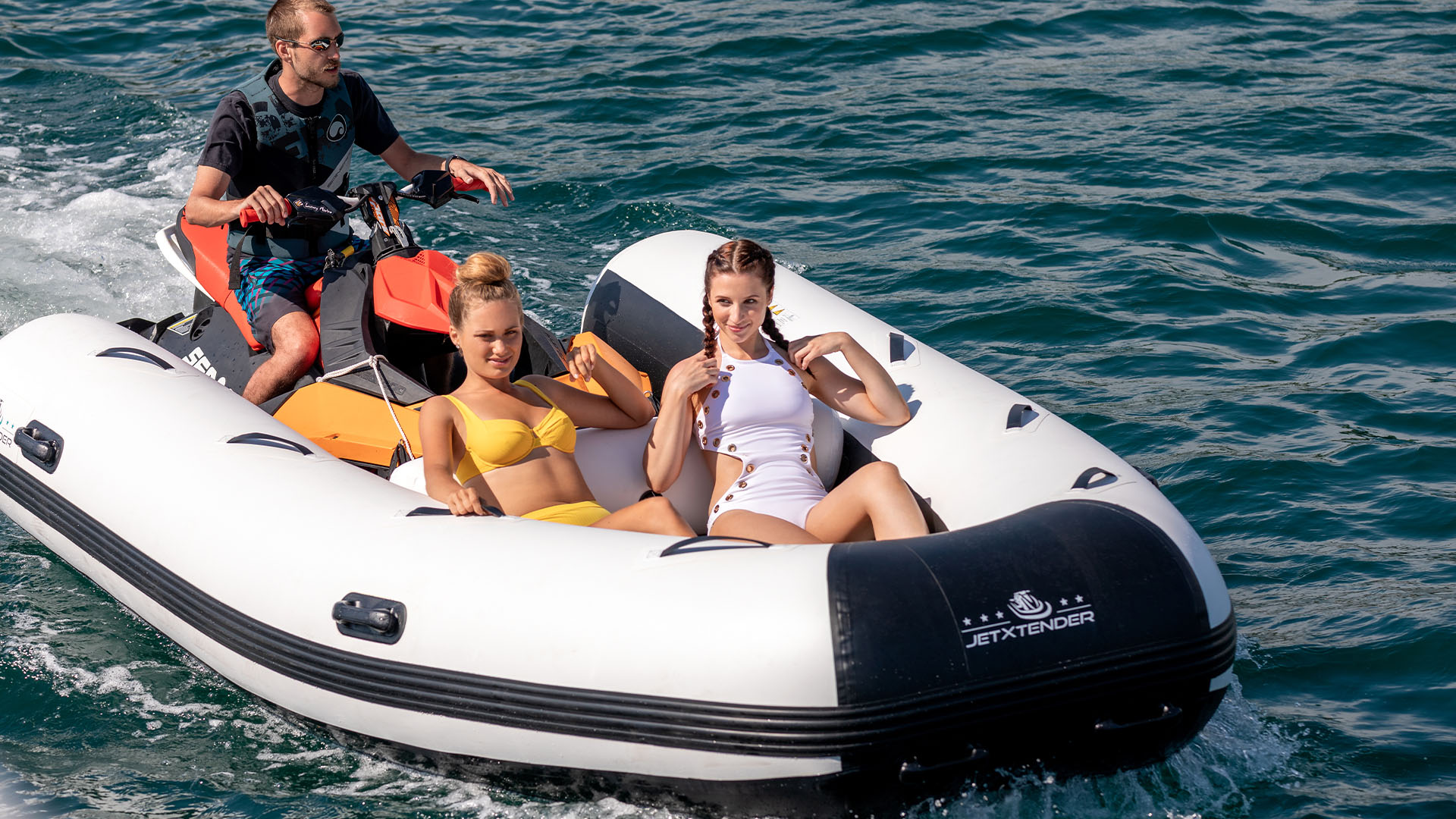 Extend your Jetski - JetXtender by YACHTBEACH
You like to go by jetski or seadoo …
You enjoy racing across the water and feeling the airstream …
You also enjoy using your Seabob as a water cab to get from A to B …
And what if you could take more than one companion?
You have visitors, your children want to go with you or you would also like to take your four-legged friend from the yacht to the beach?
No problem with the JetXtender. In a short time inflated, it turns your jet ski into a small boat and you can transport up to 6 people more!!!
The inflatable JetXtender by YACHTBEACH is the perfect combination of jet ski and dinghy
4 chambers that inflate separately turn the small 35kg package into a full-fledged dinghy that you simply attach to your jet ski with 4 straps.
Share the best views with family and friends and never miss an adventure again!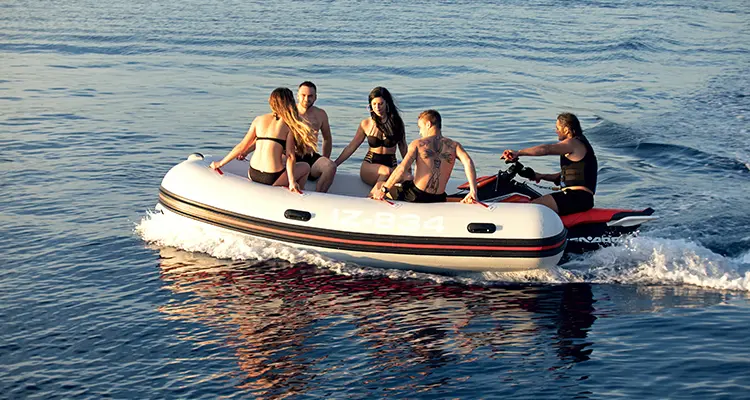 JetXtender
EU certification as a boat
2 extra wide hoses made of high quality PVC
Sturdy drop stitch bottom
Small pack size of approx. 90x65x55 cm – only 35kg in weight
Transportable even in the trunk
Easy to attach with only 4 straps
Fits any brand of jet ski

The JetXtender has EU certification as a boat, so you can use your Jet Ski together with the JetXtender almost anywhere. Sounds good, doesn't it!!! Fully inflatable, easy to transport and even easier to assemble, that's the JetXtender by YACHTBEACH!